The dark age of farm data collection ends here
Get the most detailed soil quality data available, via a single probe with 26 sensors reporting soil moisture, salinity, and NPK at three different depths, as well as aeration, respiration, air temperature, light, and humidity.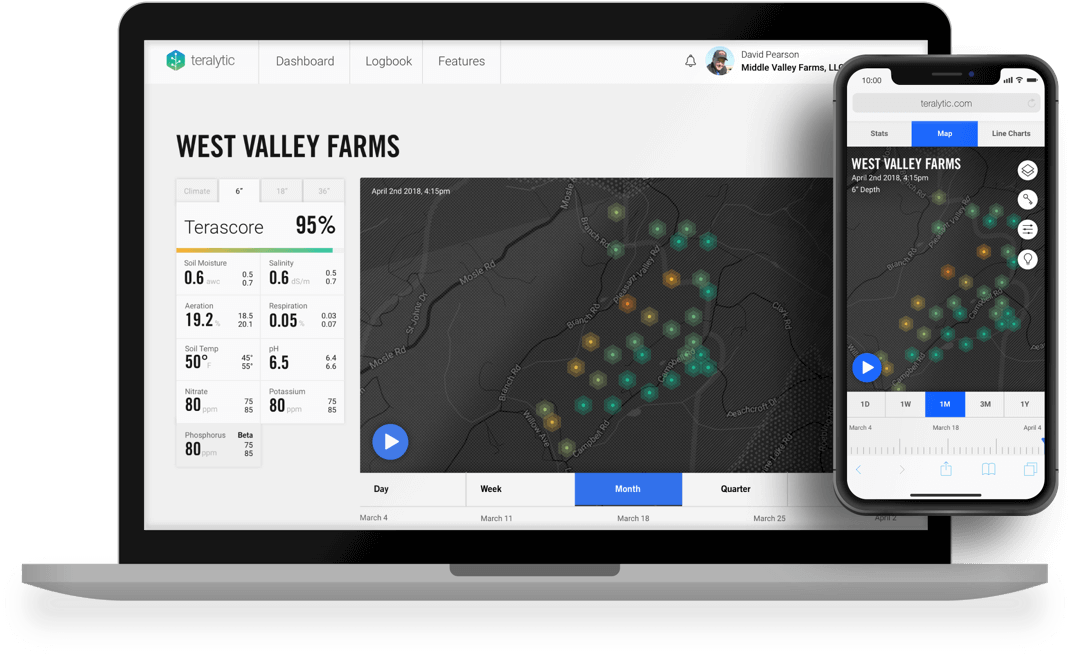 A DETAILED VIEW OF YOUR FARM'S SOIL QUALITY
Manage your soil quality, from the topsoil to below your roots with precise control and strategy recommendations customized to your crops. Diagnose problem areas and compare soil between zones.
Match fertilizer supply with demand, saving money and increasing yields while improving soil health.
Manage your soil in real time
See your soil data how you want to: every fifteen minutes, each day, week, month, or season.
Get alerts when sensors detect poor soil conditions for your crops, so you can take proactive measures before problems occur. Gain insights on your soil's fertility, now and into the future.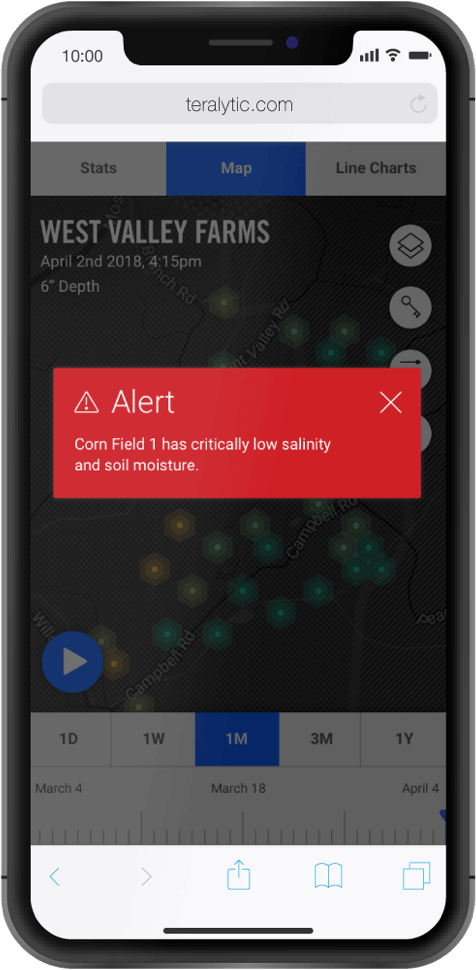 AS SEEN IN FORTUNE MAGAZINE 
"For my whole life as a farmer, any data I got about nitrogen, which is something you need in the highest quantity, was gathered by taking a soil sample, sending it out, and waiting a few weeks for the results. By which point it was usually too late to do anything…To have it in real time, it changes everything."
Jim Ward, Sweetgreen Grower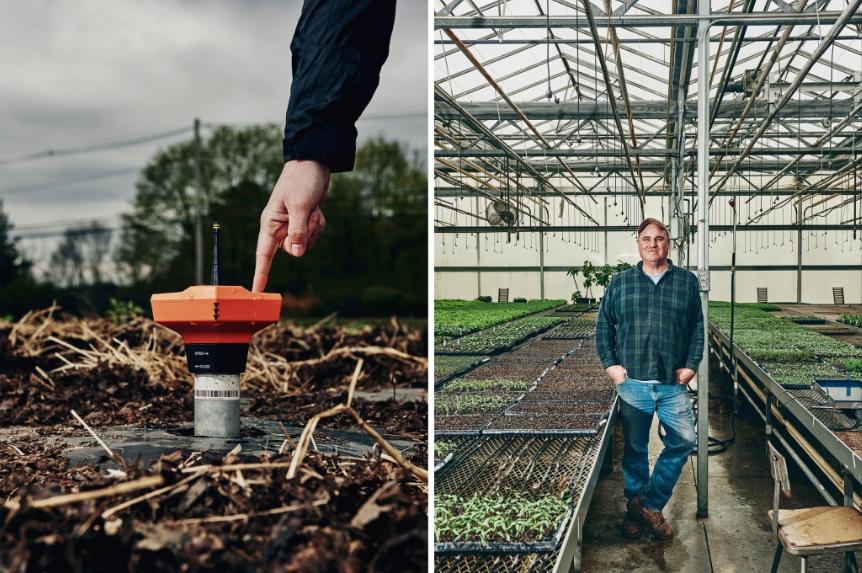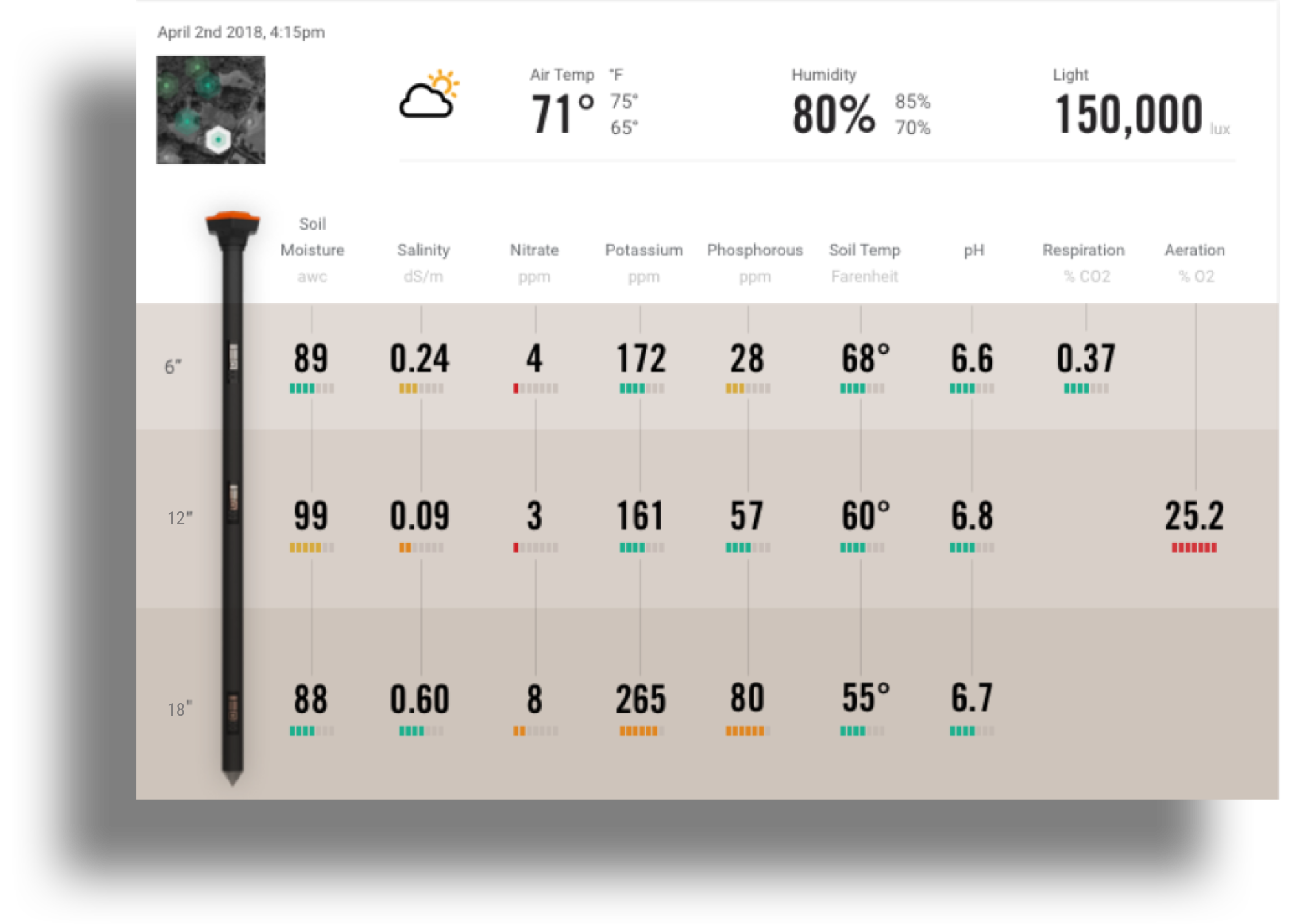 NO MORE GUESSWORK
Fertilizer is applied based off guesswork from a soil sample that's often months old. After fertilizer is applied, models and educated guesses try to determine how much fertilizer is still there. Did it leach? Burn off? Is it by the roots?
Our sensors help answer these questions so you can precisely control your input costs, enabling you to maximize yield without over-spending or harming the environment. Coupled with our moisture sensor, we can help manage irrigation decisions, bringing much more precision the field.
DRILL INTO YOUR DATA
Historical and predictive analytics over time assist growers in preventing problems before they're apparent. See how soils change and react to events with real-time data. Visualize historical trends to make changes next season.
Combined with plant and nitrogen models, our platform lets you see what your soils and plants need throughout the season and recommendations on what to do about it.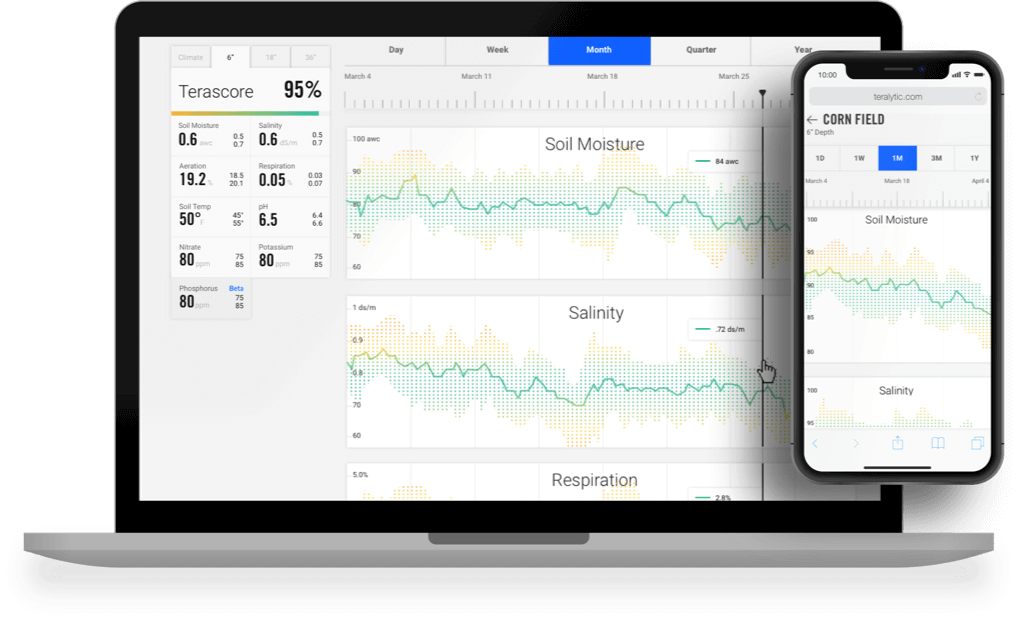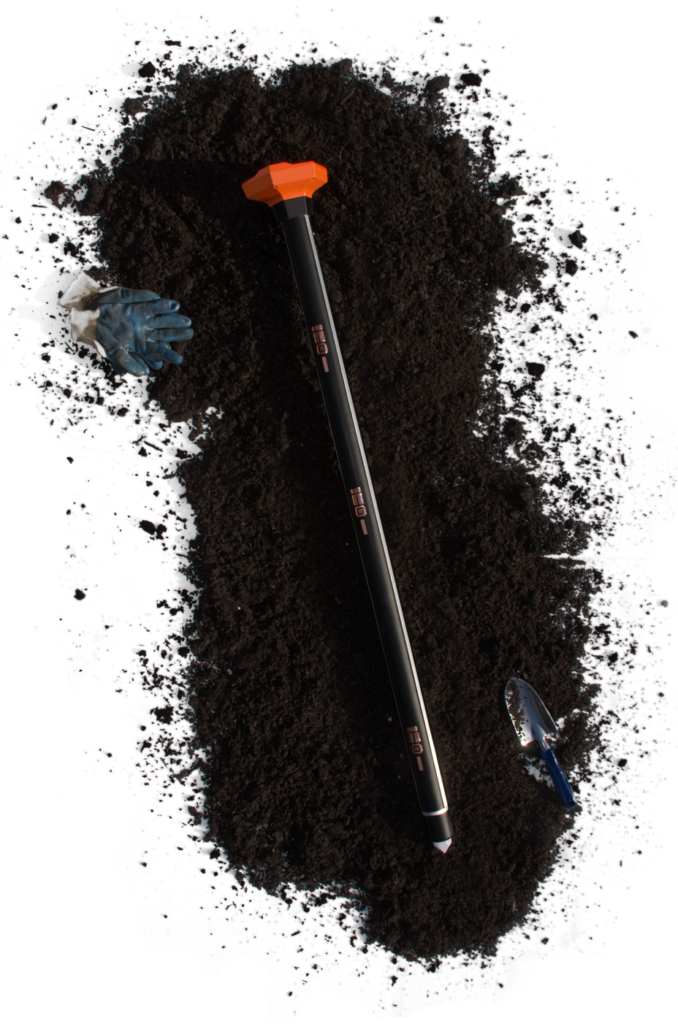 The next step in smart farming.
Take action on underperforming areas, optimize soil health, and reduce your carbon footprint at your fingertips. Our network allows for minimal wiring and maximum reach, no w-fi or internet connection required.